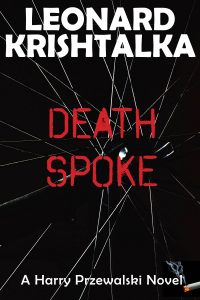 New Hard-Boiled Detective Series Uncovers Bones, Bodies & Murder!
FINALIST, MIDWEST BOOK AWARDS
In his second case, Death Spoke, the murder of an expert on prehistoric cave art immerses Przewalski in a famous painted cavern in France, a World War II atrocity, an archeological fraud, and a diabolical act of revenge. Przewalski excavates the deadly archaeological layers of the case finding lives torn by deceit, vendetta and redemption.