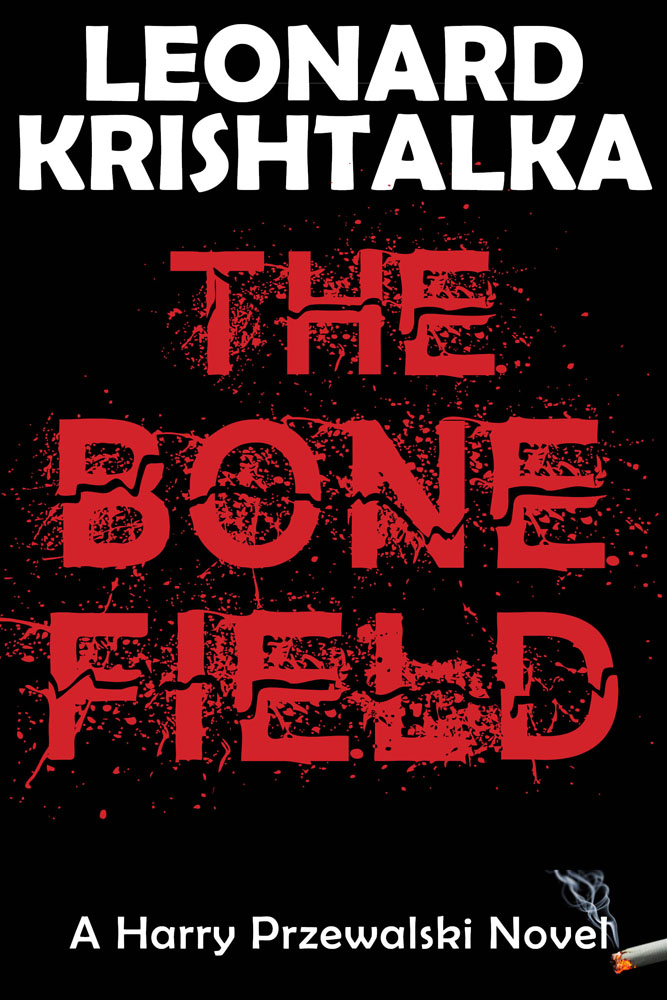 New Hard-Boiled Detective Series Uncovers Bones, Bodies & Murder!
"Intriguing … astute … satisfyingly twisty."
~ Publishers Weekly
"A fresh, intellectually lively, hard-boiled murder mystery."
~ Kirkus Reviews
Paleontologist turned private investigator, Harry Przewalski, excavates the dirty underbelly of people's lives, unearthing sexual betrayals, treachery, fraud and murder buried beneath the science of petrified shards, skin and bones. Ultimately, he must face a brutal killing in his own past, when he fled to a desert war and came back with a gun and a license to detect.
In his first case, The Bone Field, Przewalski chases a missing paleontologist across 80 million years of intrigue and death, from a Wyoming bone field of petrified skeletons to the bone rooms of the museum.